Flores in Terra nursery and wholesaler
Flores in Terra is a nursery and wholesale business, that has been active in the market for 25 years and supplies to the garden industry and retail centres. Our assortment includes exceptional exotic species, Mediterranean and pot plants.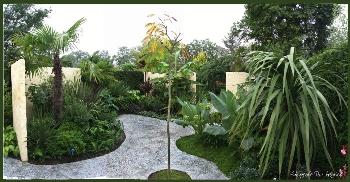 We focus on durable, evergreen and cold proof (-7 to -15 °C) palms and trees, like the Arbutus (strawberry tree), Champearops (dwarf fan palm), Ficus Carica (fig), Musa (banana trees), Olea (olive), Trachelospermum (Tuscan jasmine) and Trachycarpus (fan palm).
We also carry a large collection of fruit-bearing plants.
The most important plants in the nursery are the Trachelosperum jasminoides, Star of Toscane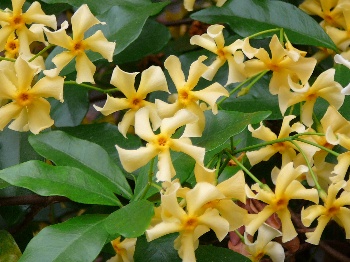 Assortment
The focus is on durable and robust plants with a long duration of cultivation and a steady growth. These plants can be cultivated with lower costs of energy and a lower use of pesticides and fertilizers. Our vast experience with cultivating pot plants, has enabled us to consciously build an assortment based on quality.
Our plants will not easily lose their ornamental value after a few weeks of less than perfect outside circumstances. They can better resist pest insects, who are naturally found outdoors, because they have been cultivated with a minimum of chemical pesticides. Our production procedure is registered with the MPS (environment project of ornamental plant cultivation). We obtained a score of 97% and are therefor qualified as a grade A MPS nursery.
Even more important is the fact that the largest part of our assortment can remain outdoors in a pot almost all year round, because, apart from before mentioned characteristics, they are also resistent to cold: they will not only survive a severe night frost, but can handle temperatures up to -10 °C. This also means that you can put them on sale in early March, and extend your sales season considerably. Because of the larger production, we have been able to provide good labeling: large tags with clear instructions for the end user.